Yesterday, the Jag was in for service at Jag Tech, down on Little Tennis Street.
I took my camera stuff and decided to have an amble back to Lady Bay Bridge, to get some shots of this iconic structure that was used in the film "A Bridge of Spies" for the spy exchange in East Germany, and then to get some shots around the WFCG, and Trent Bridge.
As I stood, admiring the new mural fro LBB, I was accosted by this lovely lady.
We chatted and her camera man filmed an interview with me, about what I thought of the mural: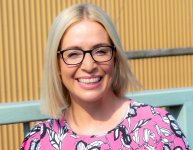 And this is the mural: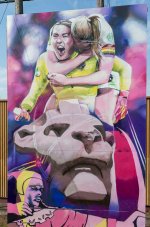 I'll be signing autographs later, BBC East Midlands Today fans!